Catarafts in Ecuador | Why and how? Neil's Perspective
As a catarafter, Ecuador is one of my favorite boating destinations. Why Ecuador? Because Ecuador has one of the highest concentrations of rivers per square mile in the world.
Combine warm tropical waters, year-round flows, excellent accessibility, and an opportunity to paddle in the Amazon jungle, and you have perhaps the world's best whitewater playground.
And the rivers? Fantastic! Everything from placid jungle floats to Class V+ kayak-only runs. There is a wide variety of runs in several parts of the country ranging from placid jungle floats to big-water Class III to creeky Class IV and stomping big-water Class IV+. Catarafts (or "catas" as they call them here) are ideal for exploring all of the types of whitewater to be found in Ecuador.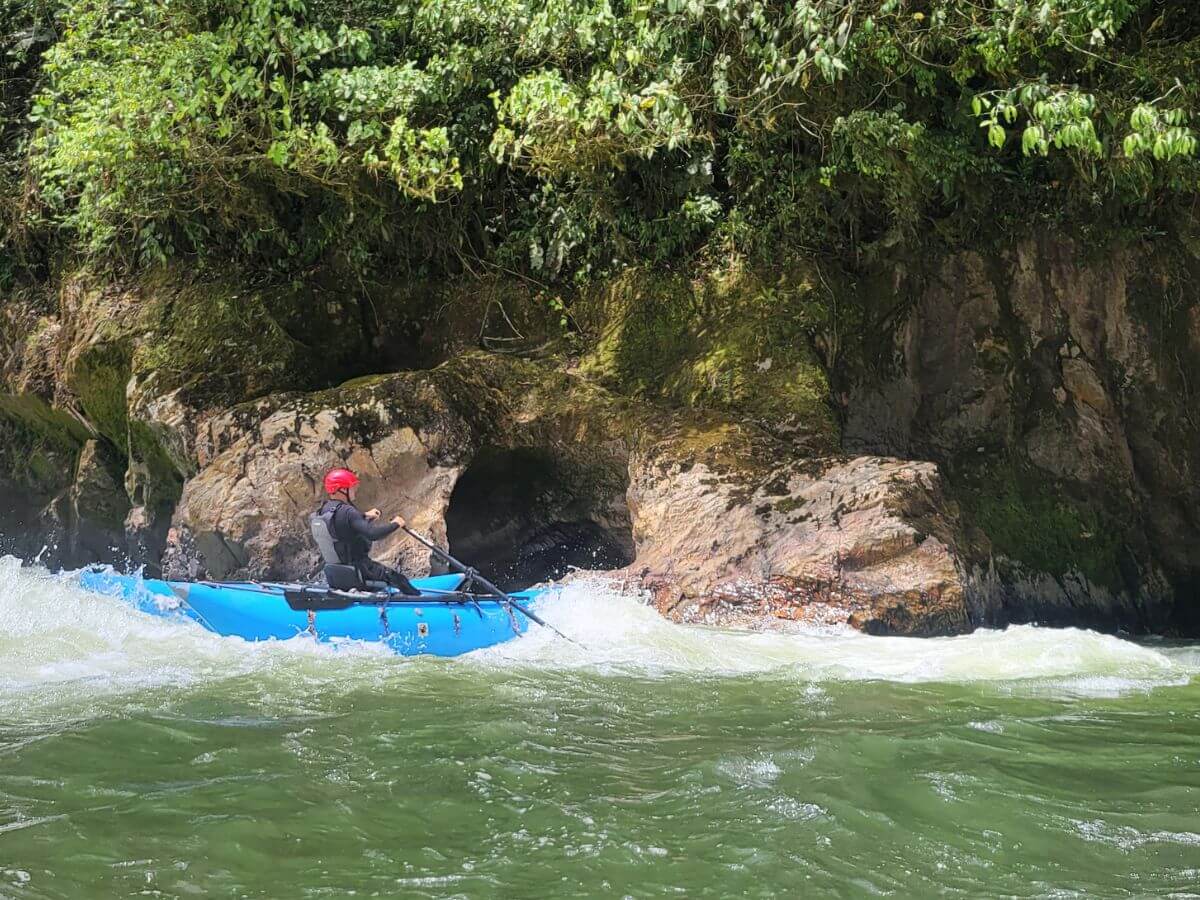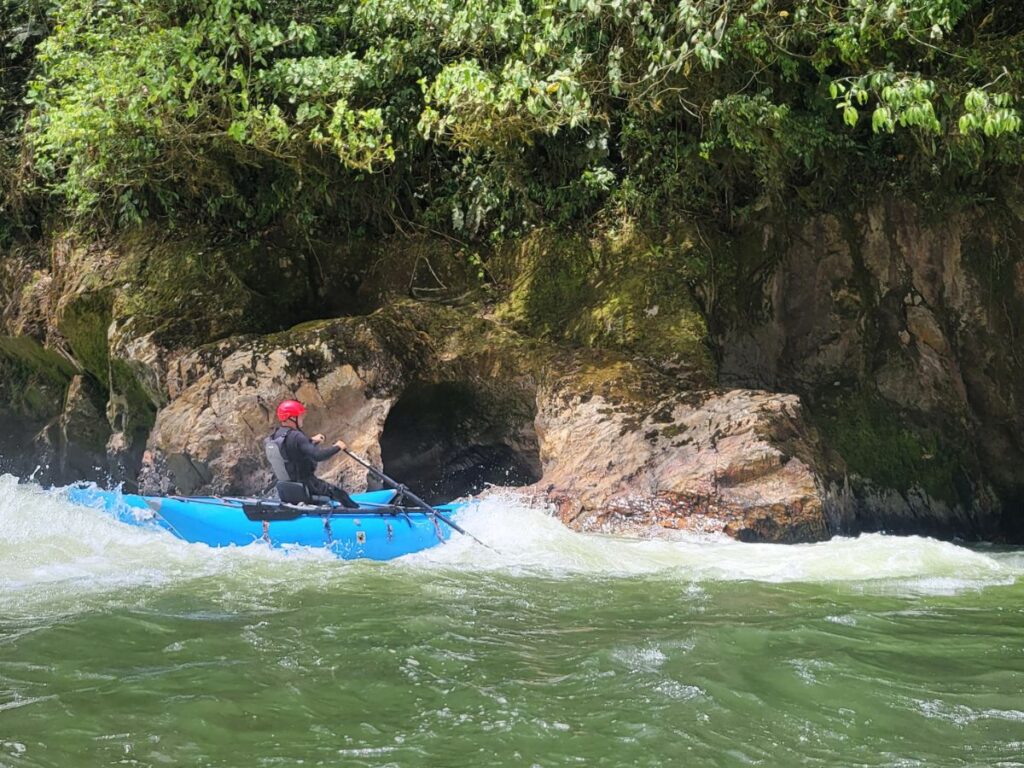 Catarafts in Ecuador | Logistics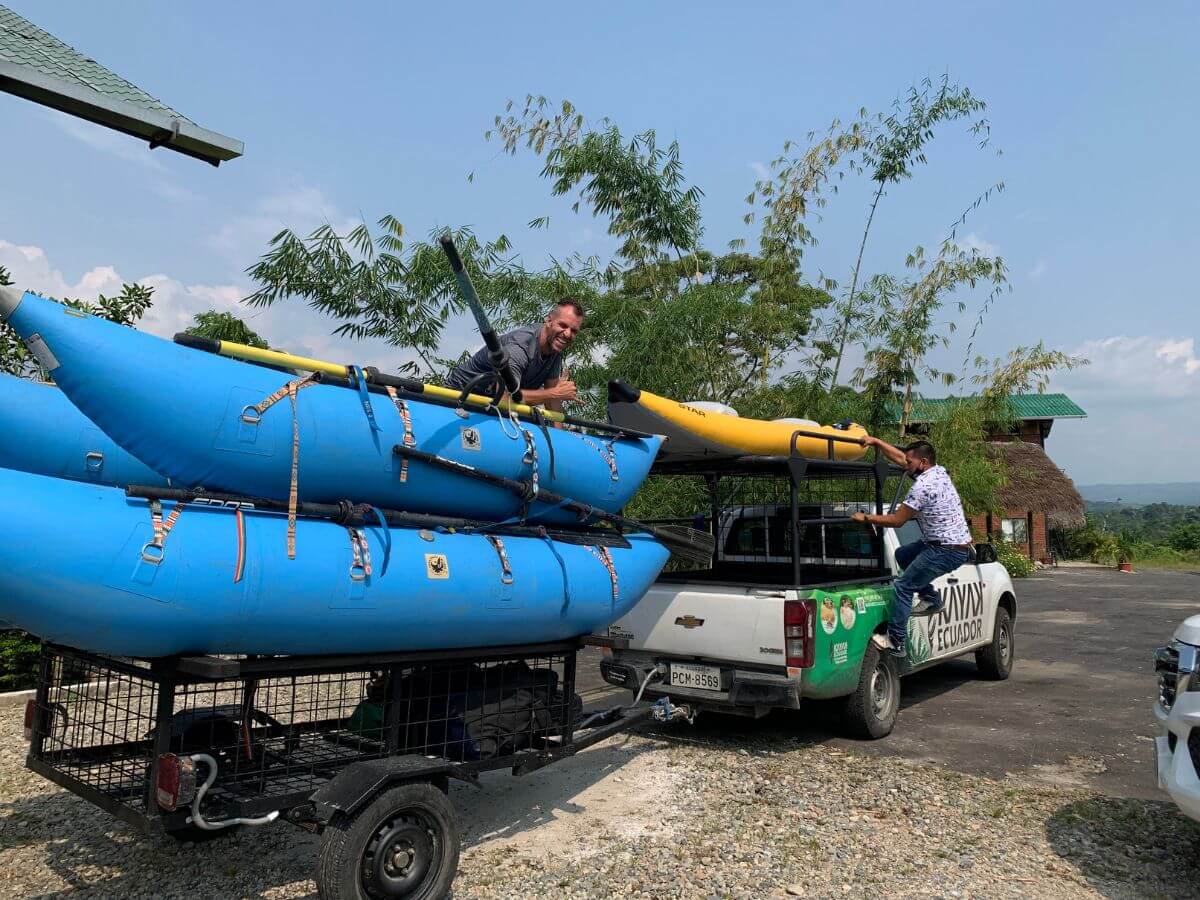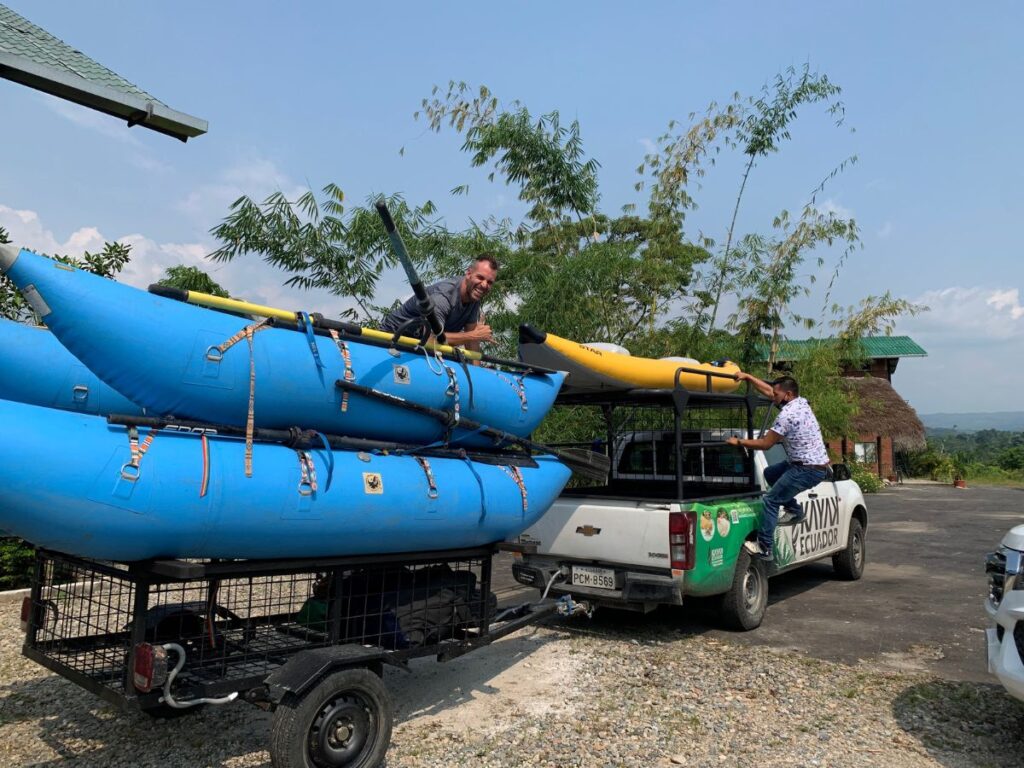 In Ecuador, the people are friendly and tend to speak a bit slower and use more formal Spanish, which really helps with my limited Spanish.
It is easy to get around in taxis and buses. Many of the taxis down here are 4-door pickups that can easily handle two of my lightweight "International Travel" catarafts on their rack.
Equally, being light, the catas can even be put on top of transport vans or deflated and transported in the luggage compartment of the buses.
Catarafts in Ecuador | About the runs
Even though catarafts are ideal for the rivers of Ecuador, there really aren't many catarafts down here and many of the locals have never seen one before.
Some of my first runs in Ecuador were on local Class IV+ favorites like the Rio Oyacachi and the middle Rio Jondachi, surprising a lot of kayakers, both local and foreign paddlers. It is super fun to show them what a cataraft with oars can do on their local "kayak only" runs.
Since then, I've been fortunate to row other beautiful rivers like the upper Rio Misahualli, Rio Quijos, the upper upper Tena, and regularly row the Rio Piatua at all flow levels. I love "creeking" in a cataraft and there are so many options here in Ecuador if you have the technical skills with the oars.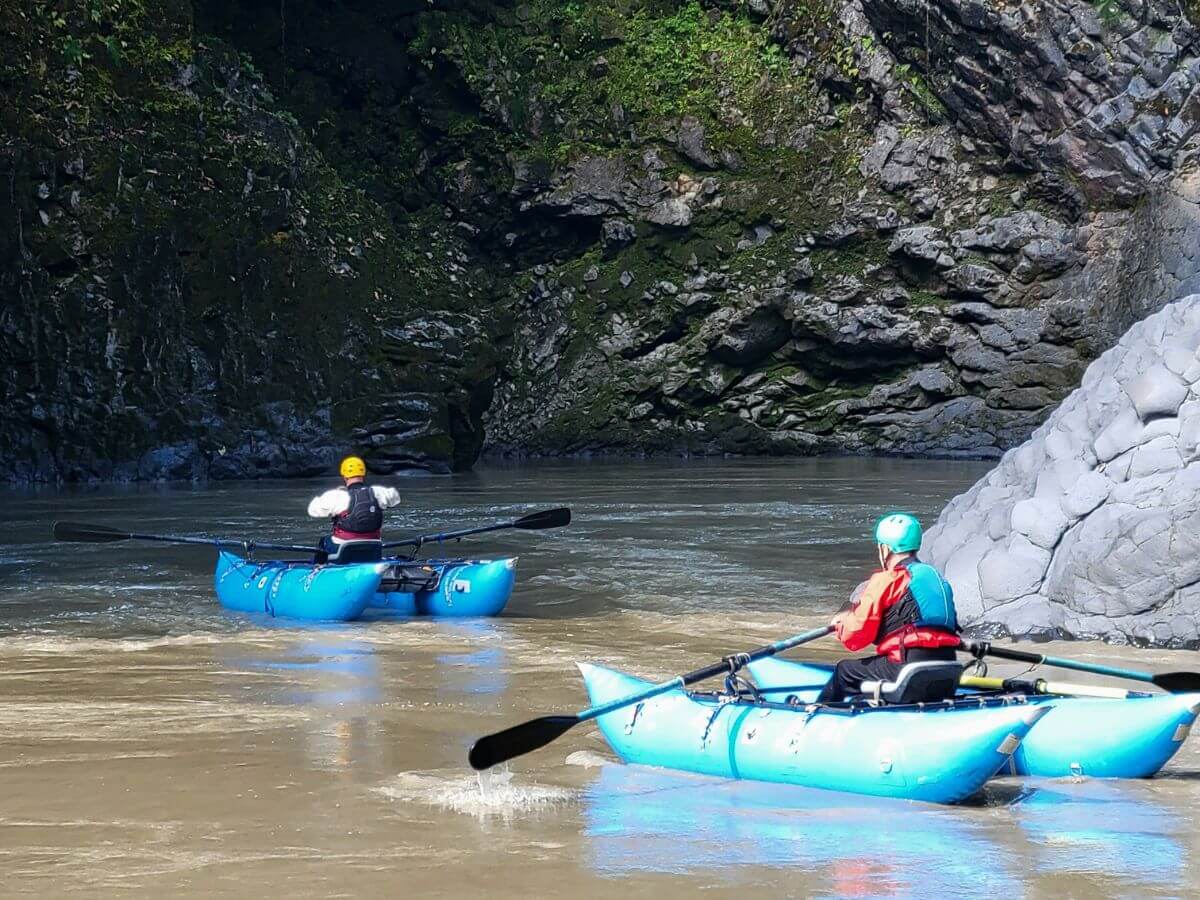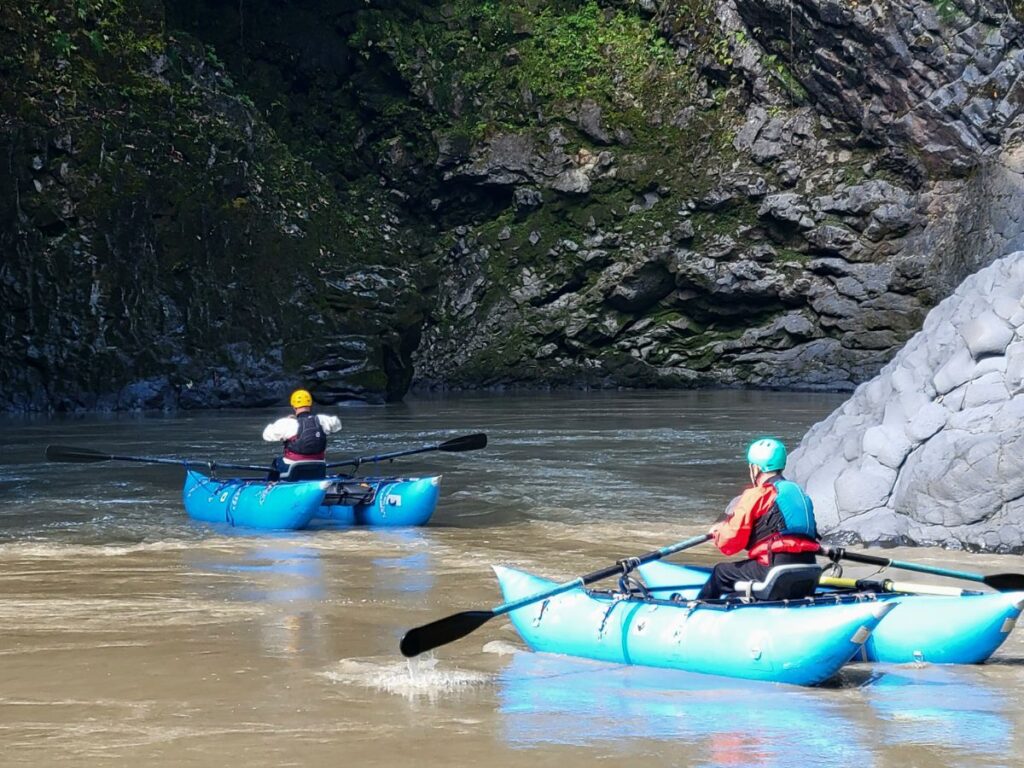 Catarafts in Ecuador | Prepare your trip!
I've been working since 2017 to bring more catarafters down to Ecuador to experience the rivers I love. With the help of my friends at Kayak Ecuador, this mission is a success!
I have several catarafts down here and encourage others to bring their own equipment to join me on my favorite rivers. Kayak Ecuador now offers a Whitewater Rafting/Inflatable Program featuring the catarafts. Of course, these trips are not just for catarafts. This year we had inflatable kayaks, a packraft, and a couple of "shredders" (paddle cats) join us on these week-long trips based out of the beautiful Pacha Eco Lodge. I will be back again next winter to help lead the catas down the river!